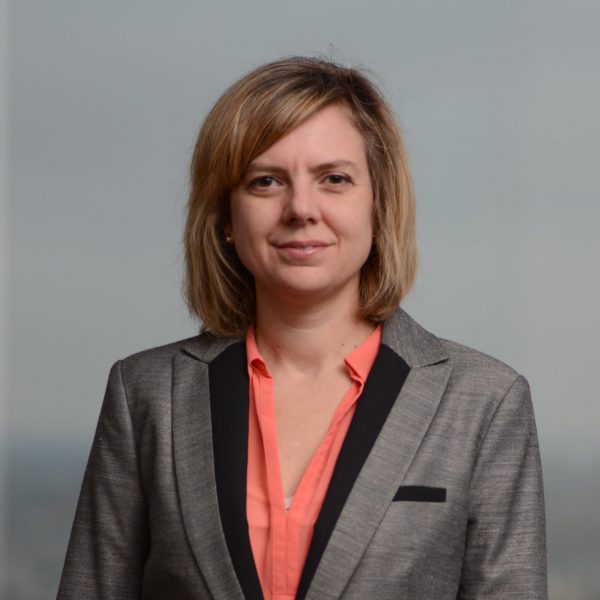 Tracy Apoll
Consultant
Core Specializations:
Monitoring and Evaluation, Community Development, Micro-finance and Credit Unions, Organizational Capacity Building
Education:
B.Comm
M.A., International Development
Associated with firm since: 2011
Previous Experience:
Multicultural Health Brokers Co-op, ACT Alliance, Edmonton Mennonite Centre for Newcomers
Ms. Apoll has a range of experience including program evaluation, community consultation and community development, organizational capacity building, service gap identification. She has worked with a variety of organizations such as Edmonton Mennonite Centre for Newcomers, the Multicultural Health Brokers Co-op, and World Renew.  Along with her track record of program evaluation and reporting, Tracy has a proven ability to engage with people and lead individuals and groups to productive solutions.
Tracy has significant experience in conducting literature reviews, interviews and focus groups to support the firm's project work.
Ms. Apoll's projects with Nichols Applied Management include:
Research and preparation of the Annual Reports for 2011-2012 and 2012-2013 on the Integrated Service Program (ISP), a cooperative attempt by the Government of Canada and the Government of Alberta to co-ordinate and simplify the funding and accountability processes for contracted, community based, not-for-profit, voluntary organizations that assist new immigrants to settle in Alberta (2013);
Assessment of the evaluability of Alberta Human Services Disability Program Initiatives (2012), and the subsequent formative evaluation of the Initiatives (2012-2013);
Consultations with Edmonton's immigrant community to support the development of the Edmonton Area Community Plan on Housing and Supports (2011); and supporting the review of Alberta's Adult ESL delivery models. Tasks included supporting a cross-ministry Project Team to review how each ministry's ESL investments and activities support their respective mandates, goals and strategic priorities and identify opportunities to improve Alberta's adult ESL delivery system (2011).
Phone: 780-424-0091; 780-409-1765
Email: Tracy Apoll