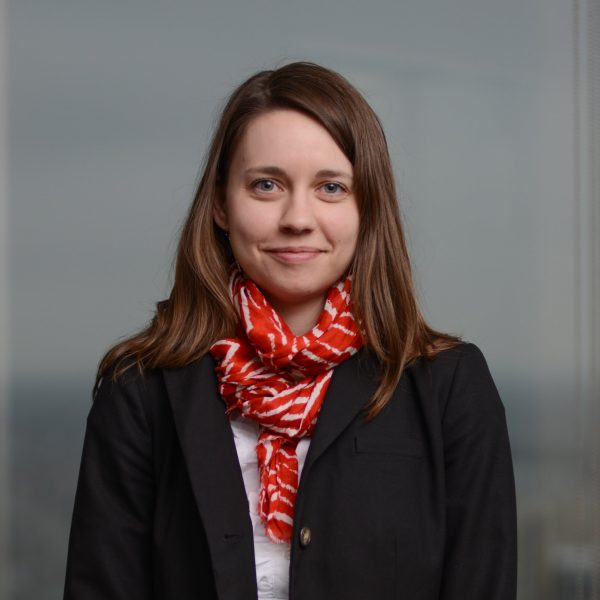 Dana Harper
Consultant
Core Specializations:
Economic and socio-economic impact analysis, including cost-benefit analysis, growth and fiscal analysis, economic and demographic modeling, valuation research, econometric and policy analysis, socio-economic and land use assessments, data interpretation and analysis
Education:
B.Sc. (distinction) Environmental and Conservation Sciences, Economics and Policy Major, University of Alberta
M.Sc. Natural Resource Economics, University of Alberta
Associated with firm since: 2015
Previous Experience:
Environmental science; economic research
Dana Harper has nearly seven years of experience in economic and socio-economic impact assessment, cost-benefit analysis, econometric analysis, valuation research, and growth and fiscal modeling. These projects have required her to perform both quantitative and qualitative analysis, including stakeholder interviews, across various demographic groups, and synthesize the findings in public-facing reports or user-friendly economic models. In some cases, her work has been subject to regulatory hearings. She has worked for a variety of municipal and provincial government ministries as well as private sector entities.
Some of her recent work experience includes:
• Economic and socio-economic impact analysis, including cost-benefit analysis for both environmental and transportation projects;
• Econometric and valuation research and analysis;
• Economic profiling and social needs assessments;
• Demographic and population modeling, including forecasting;
• Growth and fiscal impact assessments, including in support of annexation projects;
• Municipal competitiveness and benchmarking studies;
• Market and survey research, including business planning; and
• Socio-economic impact and land use assessments in support of regulatory applications.
She has a keen interest in the role of economics in the broader scope of environmental decision-making, as evidenced by her master's thesis project on the economic benefit of Woodland Caribou conservation in Alberta. This thesis highlights the tradeoffs implicit in species at risk conservation and resource development for both the energy and forestry sectors.
Phone: 780-409-1768
Email: Dana Harper